Mika Kares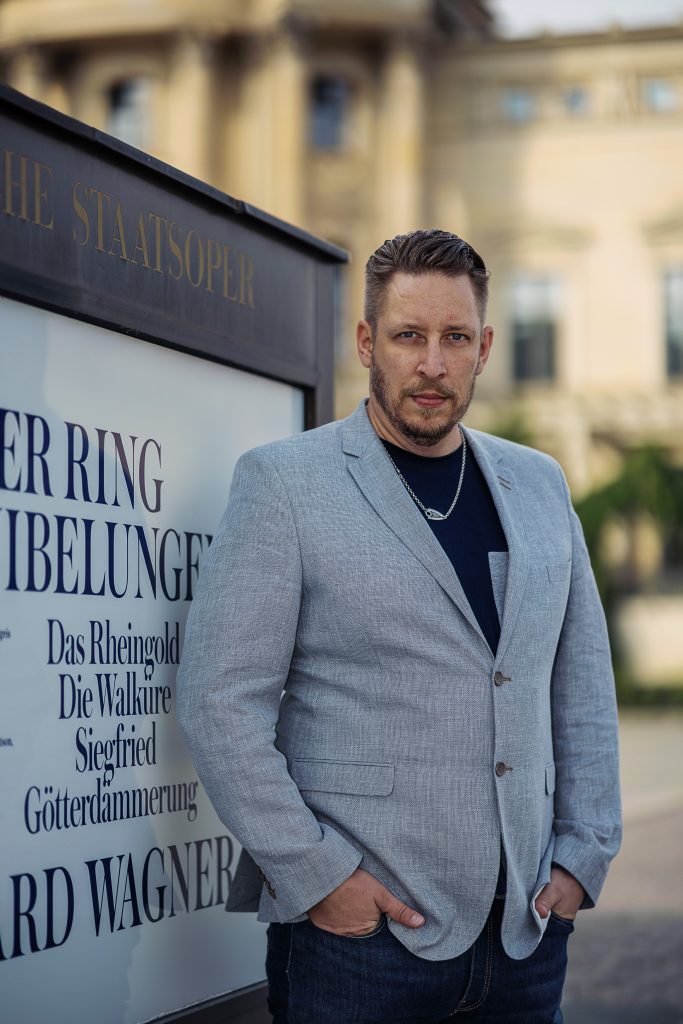 Mika Kares is a Finnish opera singer hailing from Eurajoki. He is currently one of the most successful opera singers in the world and Finland's leading male vocalist.
The beginning of Kares' artistic career involved musicals and plays in Satakunta.
He was engaged as a soloist at the Badisches Staastheater in Karlsruhe from 2005 to 2009. Since then, he has continued his career as a freelance artist and performed in several world-renowned opera houses, including the Bavarian State Opera, Berlin State Opera, Vienna State Opera, Royal Opera House in London, Teatro alla Scala in Milan, and Paris Opera.
Kares is known for the beauty, flexibility, and power of his voice, as well as his charismatic stage presence. He has achieved great success in interpreting the roles of Richard Wagner and Giuseppe Verdi's operas. Notably, his performances as Hagen in Wagner's "Götterdämmerung," King Marke in Wagner's "Tristan und Isolde," Zaccaria in Verdi's "Nabucco," and the title roles in Kokkonen's "Paavo Ruotsalainen" and Bartok's "Bluebeard's Castle" have been among the highlights of his career.
Alongside his opera career, Kares frequently performs orchestral concerts. His central repertoire includes Shostakovich's Symphony No. 13 and Symphony No. 14, Beethoven's Symphony No. 9 and Missa solemnis, Verdi's and Mozart's Requiems, and Rossini's Stabat Mater. He collaborates with renowned orchestras such as the Vienna and Berlin Philharmonics and the London and Chicago Symphony Orchestras.
Numerous conductors and directors, including Teodor Currentzis, Fabio Luisi, Dmitri Tcherniakov, Sir David McVicar, Romeo Castellucci, Christian Thielemann, and Kirill Petrenko, have repeatedly invited Kares to their productions.
Upcoming engagements for Mika Kares include the role of Hagen in "Götterdämmerung" at the Paris, Vienna, and Berlin State Operas, Daland in "The Flying Dutchman" and Rocco in "Fidelio" at the Lyric Opera of Chicago, and a bass solo in Beethoven's Symphony No. 9 with the London Symphony Orchestra.
Mika Kares has received numerous awards for his international and local work. In 2009, he was honored with the "Der Goldene Fächer" award for the best singer of the year at the Badisches Staatstheater. He was also named the Artist of the Year at the Savonlinna Opera Festival in the summer of 2008. In recognition of his successful interpretations in the bel canto repertoire, he was awarded the Beniamino Gigli Prize in spring 2015. In 2011, he received the Merit Badge for Homeland Work, followed by the West Finland Cultural Medal in 2013 and the Satakunta Medal in 2017.
Among Kares' successful recordings, it is worth mentioning his two Grammy nominations: Daland in "The Flying Dutchman" (Wagner) in 2015 and the title role in "Bluebeard's Castle" (Bartok) in 2021. His recording of W.A. Mozart's "Don Giovanni" (Commendatore), released in the fall of 2016 on the Sony Classical label, has also won numerous international awards, most notably the BBC Music Magazine Award.
Mika Kares will perform in the concert "Kings, Preachers, and Peasants" at Leppävirta Church on July 27th at 19:00.