Viivi Maria Saarenkylä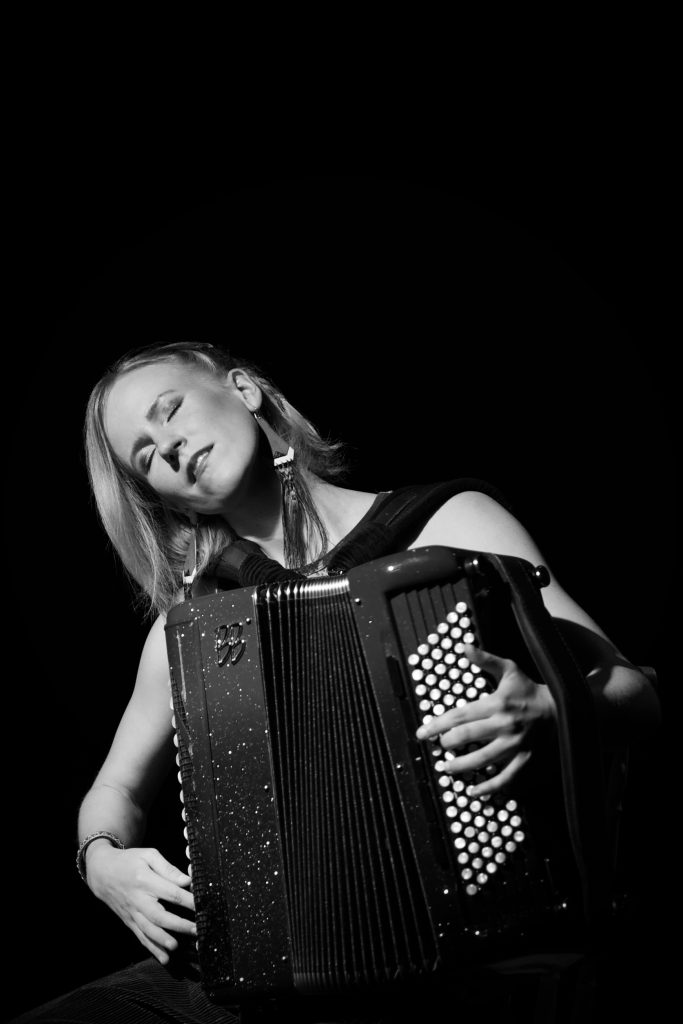 Accordion artist and Bachelor of Music Viivi Maria Saarenkylä (born 1993) is an internationally successful musician who was chosen as the Harmonikka Artist of the Year 2018 by the Finnish Accordion Association, recognizing her as a young ambassador and active innovator of accordion music.
She has accumulated numerous competition victories in some of the world's most prestigious accordion competitions, including PIF Castelfidardo 2014 (1st place), Coupe Mondiale 2015, and Trophée Mondial 2015 (2nd place), as well as winning the Golden Accordion competition in Finland in 2010. Saarenkylä has performed extensively at both domestic and international festivals, on television, and in concerts.
Notable solo performances include a tour of 11 major concert halls in Japan with pianist Timo Alakotila, the Carrefour Mondial de l'Accordéon festival in Canada, one of the world's largest accordion festivals, and the World Accordion Festival Tour 2018 in Italy. In Finland, she has performed at events such as the Turku and Helsinki Music Festivals.
Saarenkylä's band, VILDÁ, which performs original music, won the Music Moves Europe Talent Awards from the European Commission in 2021. The band's most significant performances include the world premiere of the contemporary ballet "Earthborn" at the Finnish National Ballet in autumn 2022, the opening ceremony of the WOMEX world music expo 2019, month-long concert hall and festival tours in Canada in 2019 and 2022 (including Montréal First People's Festival, Montréal Mundial, Vancouver and Calgary Folk Music Festivals, Sunfest London, Harbourfront Center Toronto, National Arts Center Ottawa, etc.), Celtic Connections 2020, Oulu Music Festival 2019, and Kaustinen Folk Music Festival 2019.
Saarenkylä has released two albums: "Carnevale" (2015) and "VILDÁ: Vildaluodda" (2019). "Vildaluodda" was selected as one of the top ten world music albums of 2019 by Songlines Magazine, a world music publication.
Viivi Maria Saarenkylä will perform in the concert "Starving for Romance" on July 22nd at 14:00.