21.7.2023
Rossini: Petite messe solennelle
Gioachino Rossini's impressive masterpiece Petite messe solennelle opens the Joroinen Music Festival in the grand Juva church. The ESMO choir will be performing, with soloists Helianna Herkkola, Anu Ontronen, Joonas Orrain, and Jussi Myllys. The ensemble includes Jenna Ristilä and Maija Teikari on piano and Minna Rastila on harmonium. The conductor is Matti Makkonen. The concert is being presented in collaboration with the Etelä-Savo Music Theater and Opera Association ESMO. The choir is made up of singers from the Savonlinna Choir and the Juva Chamber Choir.
Gioachino Rossini composed Petite messe solennelle in 1863, 34 years after his last opera. Rossini and his wife entertained their circle of friends at invitation-only gatherings, where he composed chamber music works. These were often songs that the composer referred to as his "sins of old age". Petite messe solennelle was described by him as his last "péchés de vieillesse". The mass was first performed on March 14, 1864, in the Rossini's new home in Paris.
The mass is structured into several larger sections following the Missa solemnis tradition, but the composer ironically named the piece "small." The original work was written for twelve singers, two pianos, and harmonium. Four of the singers acted as soloists. The number of performers is low compared to typical compositions of religious grand works of the time. Two pianos and harmonium were part of the Neapolitan 18th-century harpsichord tradition.
Three years after the premiere, Rossini subtly orchestrated Petite messe solennelle, partially fearing that someone else would do it after his death. Since he did not like the sound of cathedral boys' choirs, he requested permission from the Pope to perform the work with female voices in church. When his request was denied, he demanded that the orchestral version be performed only after his death. However, the composer preferred the chamber music version.
The mass was publicly performed for the first time three months after the composer's death in 1869. That same year, both the orchestral and piano versions were published, with the second piano part removed. Only in 1980 was the composer's faithful score, with two piano parts, republished.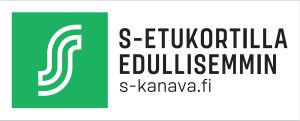 For this concert, you can get tickets for price categories 1 and 2 at a green price with the S-Etukort. Please show your S-Etukortti at the door of the concert.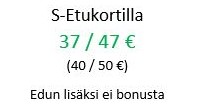 Duration: 1 h 20 min / -
Price: 30 € / 40 € / 50 €